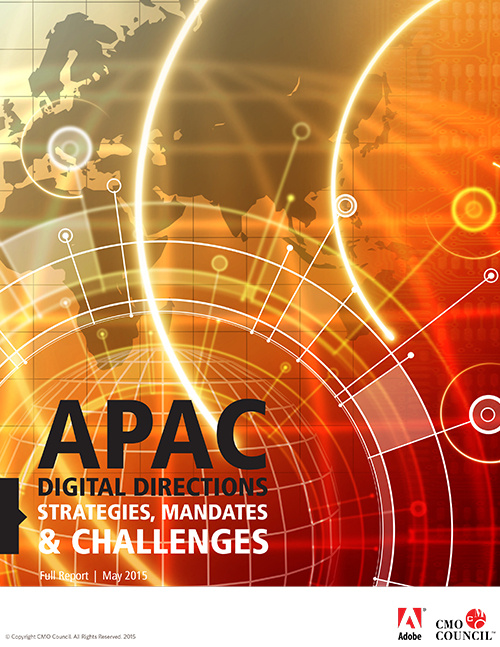 Strategies, Mandates and Challenges
Conducted in partnership with Adobe, this report highlights that while improvements are clearly being made when it comes to digital, APAC marketers are still largely focused on single-vector metrics that measure past success or single points of campaign performance, and they are typically not measuring impact on harder business metrics, such as sales pipeline measurement or customer lifetime value. The leaders who are measuring these core business metrics are growing more confident and are pulling further away from the laggards, who are struggling to make a business case and justify additional spend for digital efforts.
This report serves as a follow-up to the "APAC Digital Marketing Performance Dashboard 2014" report, which was released in November 2014, and builds on the findings of the dashoboard studies released annually for the past three years. The research is based on survey findings from 648 senior marketers in Australia, Singapore, India, China, Hong Kong and South Korea, in addition to qualitative interviews with marketing executives with brands including Verizon, Starwood Hotels & Resorts, Microsoft, McDonald's, MetLife, Standard Chartered Bank and more.