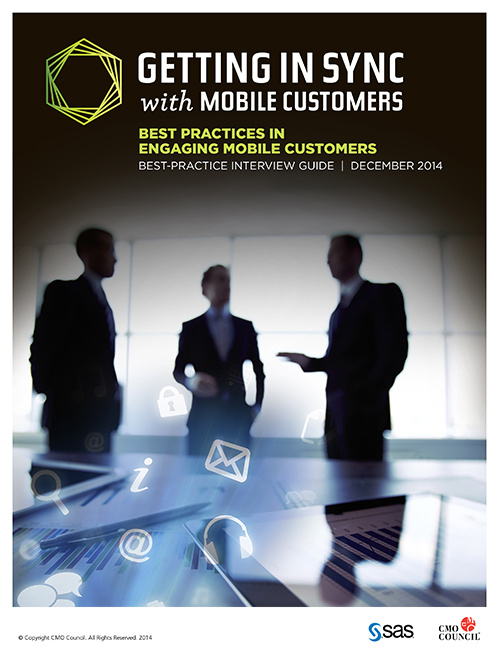 *Included with premium membership or library subscription
As part of a recent study by the Chief Marketing Officer (CMO) Council and SAS—titled "Getting in Sync With Mobile Customers"—leading marketers shared their insights around mobile as a critical component within the marketing toolkit through a quantitative survey. This research found that mobile can be a real game-changer for marketers who create a full strategy around it rather than deploying disparate campaigns. But it was clear that no real leader has emerged in the race for mobile engagement, and more best practices are needed to help better formulate core mobile relationship marketing strategies.
To that end, we are releasing the second part of this research—titled "Best Practices in Engaging Mobile Customers"— featuring in-depth qualitative summaries of interviews with marketing executives at Marriott, Cisco, AIG, Wells Fargo, Trip Advisor, Men's Wearhouse and more. These marketers share the details around their mobile strategy development and integration, challenges they have faced, how they are using mobile to engage customers, and their outlook for the future of mobile as a critical marketing channel.