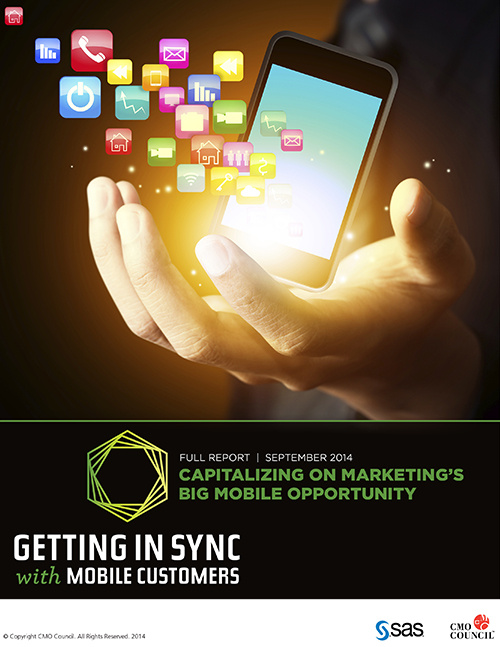 Capitalizing on Marketing's Big Mobile Opportunity
With mobile device dependency central to today's digital lifestyles, enlightened brands are creating new mobile relationship marketing strategies that go well beyond simple app and mobile advertising delivery. In this study from the Chief Marketing Officer (CMO) Council, conducted in partnership with SAS, we found that 61 percent of marketers surveyed reveal they have deployed some form of mobile engagement. Furthermore, 54 percent of respondents say the mobile channel has become critical to customer interaction, retention and brand differentiation.
Developing comprehensive mobile relationship marketing strategies largely remains an area for improvement as only 17 percent of marketers have mobile strategies that are fully integrated and aligned with their overarching marketing strategies. Some 31 percent admit that they either have no strategy or simply view mobile as a campaign and not a business strategy. This white paper outlines the key challenges holding back advancement.