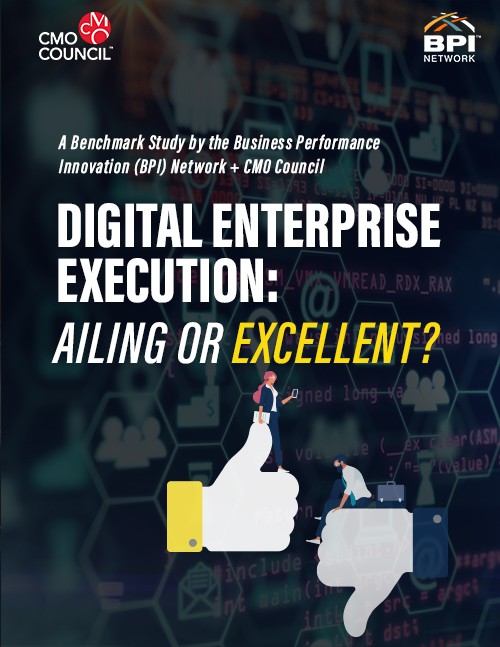 Are companies gaining business lift from the digital shift? According to a new survey of senior corporate executives, entitled "Digital Enterprise Execution: Ailing or Excellent?", there's unanimous validation of the business gains from digital transformation, but it's not entirely due to strategic leadership from the corner office.
An overwhelming 89 percent of survey respondents believe digital transformation is enabling enterprises to achieve greater business value, performance, and innovation. However, less than 12 percent of chief executives are seen as highly strategic and adept at evaluating and implementing new technologies for competitive gain and growth. Most (44 percent) are seen as moderately strategic.
The CMO Council and the Business Performance Innovation (BPI) Network (www.bpinetwork.org) fielded a global survey of more than 250 enterprise executives (technology buyers, specifiers, and influencers) across companies of all sizes. The quantitative research fielded in Q3 2022 explored areas of focus and challenge in digital transformation; perceived value and benefits; as well as considerations and requirements for digital change agent/partner selection and success.