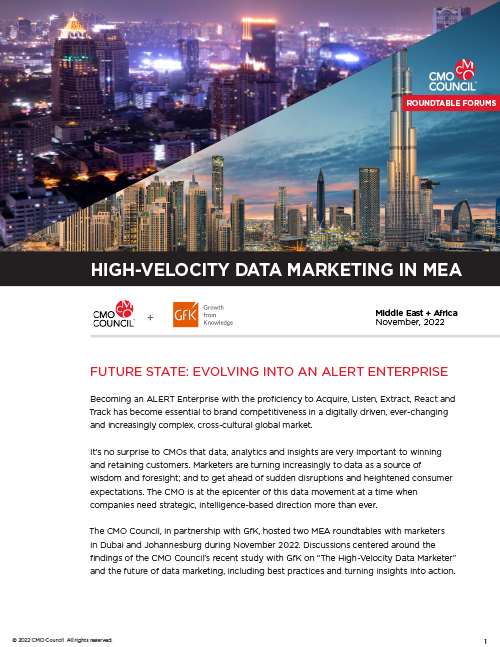 Future State: Evolving into an ALERT Enterprise
Marketers are turning increasingly to data as a source of wisdom and foresight; and to get ahead of sudden disruptions and heightened consumer expectations. The CMO is at the epicenter of this data movement at a time when companies need strategic, intelligence-based direction more than ever.
The CMO Council, in partnership with GfK, recently hosted roundtables with marketers in Dubai, Johannesburg, Singapore, New York and London. Discussions explored the concept of " High-Velocity Data Marketing" and ways to accelerate turning insights into action.
The first of our strategic briefs provide valuable peer input on the need to become an ALERT Enterprise with the proficiency to Acquire, Listen, Extract, React and Track. This is essential to brand competitiveness in a digitally driven, ever-changing and increasingly complex, cross-cultural global market.