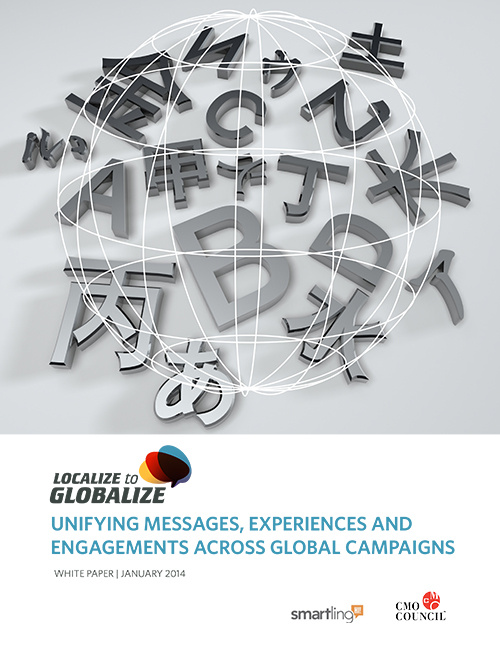 *Included with premium membership or library subscription
Unifying Messages, Experiences and Engagements Across Global Campaigns
In this age of the customer-defined experience, language and how we present content to our customers can mean the difference between rejection and transaction. While much focus has been placed on the channels through which content can be delivered, less attention has been paid to the complex challenges associated with adapting, packaging and translating content for different audiences, cultures and countries.
The CMO Council partnered with Smartling to produce a white paper titled "Localize to Globalize: Unifying Messages, Experiences and Engagements Across Global Campaigns." The paper discusses the need to define a process for content localization and also addresses difficulties with simultaneous global execution, resource alignment and measurement.
It includes qualitative summaries of interviews with marketing executives at Mandarin Oriental Hotel Group, Tupperware, Wiley and Wipro and provides best practices on localizing content for global audiences.