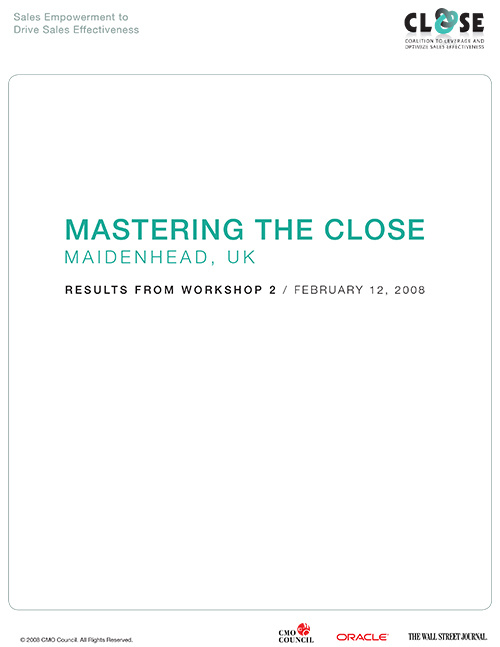 Event Wrap Up and Summary
In late 2007 the CMO Council set up a membership organization, CLOSE: The Coalition to Leverage and Optimize Sales Effectiveness, to bring both sales and marketing to the table to discuss the importance and best practices of aligning sales and marketing efforts. A major part of the effort is a dedicated website – closebiz.org – that features the latest academic and field research in the area, real-time news and information from The Wall Street Journal that affects sales and marketing professionals, and interactive tools to bring the two sides together for informal, important dialogue.

The second part of the effort are six global events – one each in New York (visit closebiz.org for learnings from this event), London, Sydney, Sao Paulo, Paris, and San Francisco – that bring top sales and marketing professionals together to discuss the issues, hear directly from experts in the field, and be given a chance to network around the issues to discover practical, "do it now" answers to the problems at their specific corporations. This paper summarizes the learnings from the second global event held at the Chartered Institute of Marketing, in Maidenhead, UK outside London.