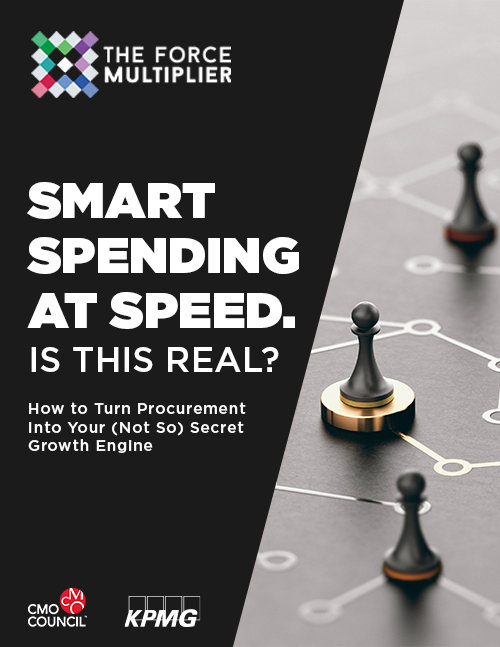 How to Turn Procurement Into Your (Not So) Secret Growth Engine
Given today's marketing pressures, such as tighter budgets, leaner staff, higher stakes with MarTech, and expectations of increased and tangible return on marketing investments, smart and fast marketing sourcing has become a team sport.

This has led to a grassroots refresh of marketing's relationship with procurement. Why? CMOs who more actively involve procurement in marketing sourcing enjoy a more positive impact on the overall maturity and quality of marketing sourcing decisions.

This study, codeveloped with KPMG, covers critical aspects of the marketing-procurement relationship, how they collaborate, what hurdles need to be overcome, and what capabilities and outcomes they effectuate, such as agility, cost and innovation.

The findings are based on a survey of over 200 marketing leaders across B2B and B2C industries. Additionally, we conducted in-depth interviews with executives at brands like E&J Gallo Winery, Commvault, Audacy and more.