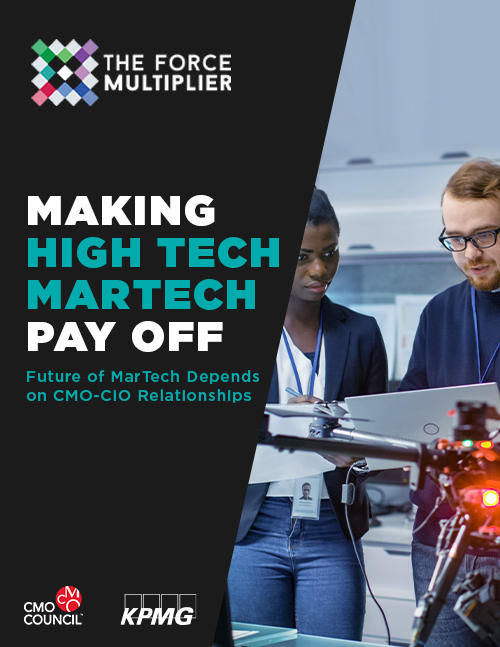 Future of MarTech Depends on CMO-CIO Relationships
As high-tech companies emerge from the pandemic, marketing and MarTech lie at the heart of the recovery. To optimize MarTech investments, marketing needs to have a very effective relationship with IT that spans strategy, selection and management. Such a working relationship drives MarTech innovation, capability maturity and higher performance.
Yet fewer than one out of five high-tech marketing organizations has a very effective relationship with IT.
This study, codeveloped with KPMG, covers critical aspects of the marketing-IT relationship inside high-tech companies, how they're structured and governed, what types of MarTech capabilities and outcomes they effectuate, and how marketers can take this relationship to the next level.
Our findings are based on a survey of over 100 high-tech marketing leaders across companies in IT services, data management and processing, hardware, software, semi-conductors, cloud and security services. Additionally, a survey of over 200 companies across 12 industries, such as financial services, telecom, consumer products, media/ entertainment and retail, was conducted for comparison purposes.