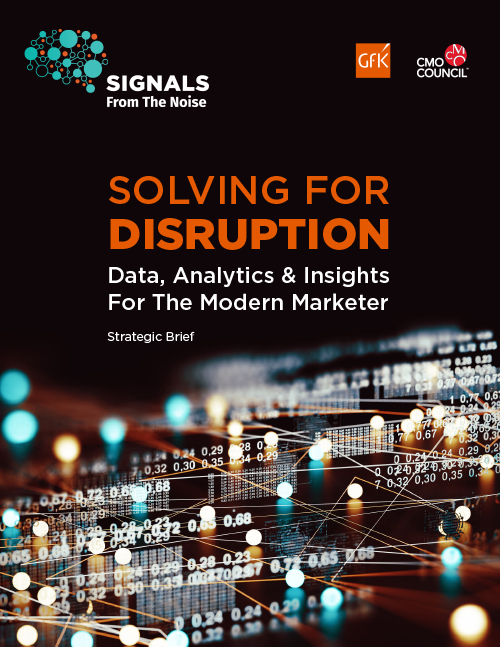 Data, Analytics & Insights For The Modern Marketer
To kickoff our "Signals From the Noise" program, the CMO Council polled a select group of marketing executives to learn about the effectiveness of their data systems.
This strategic brief highlights the most relevant marketing data signals, where marketers feel they are already mature in their data capabilities, and what continues to elude them.
This research serves as the basis of a larger study that explores how far data-driven marketing has come since the pandemic, what data/analytics/insights capabilities marketing leaders enjoy today, and where they're planning to go in the next 12 months. The report will include best practices and recommendations gleaned from in-depth executive interviews and a robust survey of marketing leaders. Be a part of this ground-breaking research by participating in our survey.