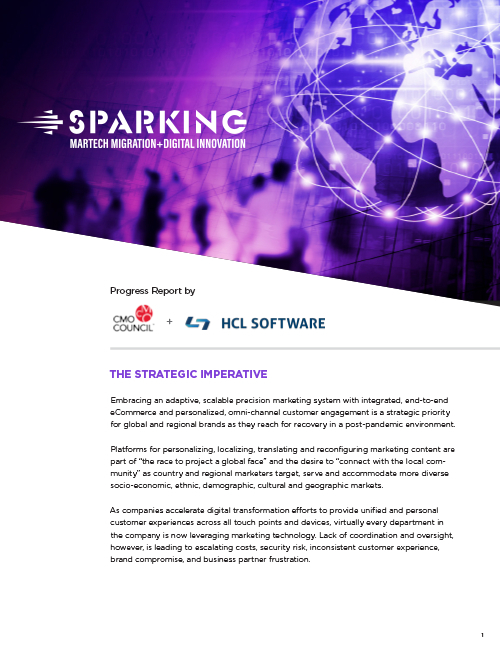 *Included with premium membership or library subscription
Learnings and insights from EMEA marketing leader invention sessions held in Dubai, London and Johannesburg.
The CMO Council hosted three interactive EMEA roundtables with digital marketing transformation leaders in London, Dubai and Johannesburg. The discussions were focused on the Sparking MarTech Migration + Digital Innovation mandate and focused on the struggles to centralize, protect, share, and better use customer data, brand assets, market intelligence and best practice knowledge across their global organizations. This brief highlights the key takeaways from the gatherings and the regional forces and factors that are shaping new digital marketing mandates across the regions.