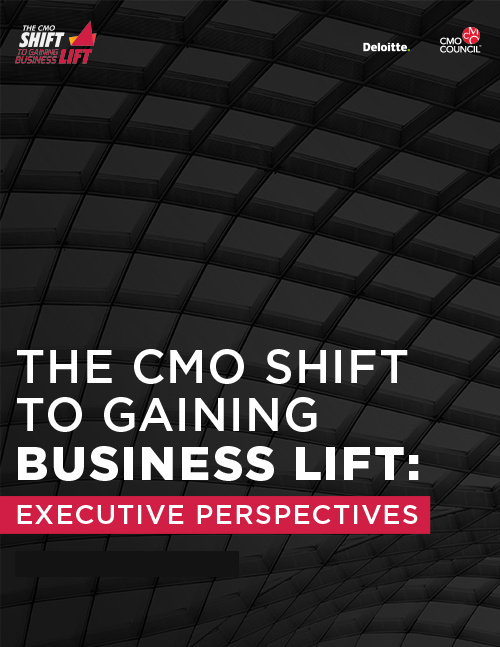 The role of the CMO has evolved far beyond anyone could have predicted 10 years ago. Gone is the traditional role of mere brand ambassador, replaced with the critical role of business driver, change agent and customer experience champion. As was revealed in the report "The CMO Shift to Gaining Business Lift," CMOs have a clear desire, and business-supported mandate to serve as the primary growth driver for the business. But some marketers also express concerns and frustrations over challenges they are facing in actualizing the changes needed to fully assume this new role.
The Chief Marketing Officer (CMO) Council and Deloitte, as part of a research study that examined the shifting role of the CMO towards growth driver and customer experience champion, interviewed 14 key marketing leaders across industries around the globe to better understand where and how these executives have made shifts in responsibilities and priorities to best meet the goal of serving as the organizational growth driver. What emerges are new key attributes CMOs must incorporate as part of their toolkit as they move towards an increasingly strategic role in the C-Suite.
This report is based on full executive perspective interviews from 14 CMOs across top companies around the world including Acer, Fujitsi, GE Measurement & Control, Jasper, Mandarin Oriental Hotel Group, Nokia, SAP, Telenor and United Rentals to name a few.