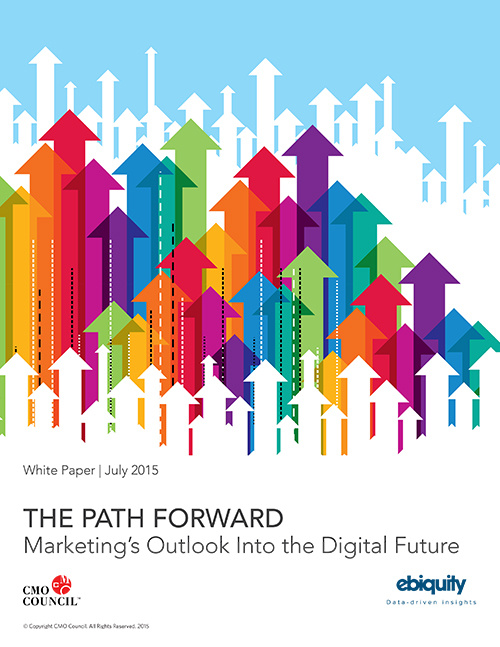 Marketing's Outlook Into The Digital Future
This strategic report from the CMO Council and Ebiquity suggests that as budgets increase to fund digital marketing campaigns and more personalized customer engagement, marketers now need additional expertise in data analytics, content creation and channel proliferation to improve ROI.
Based on data from a survey of 276 marketers in the first half of the year, this paper outlines how digital marketing performance is advancing. From budget intentions to marketing performance partner ratings, the study shares how marketing leaders feel they are doing today and how they are mapping out digital priorities over the next two years specific to ramping up digital performance to take the next leap in digital engagement and experience.