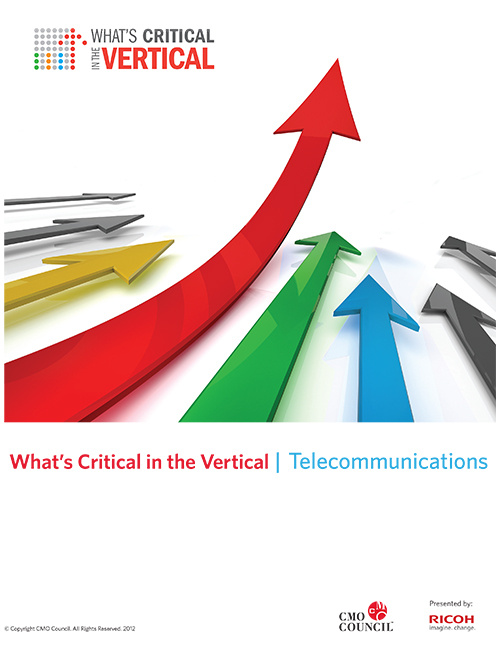 *Included with premium membership or library subscription
Insights Into the Factors Driving Loyalty and Defection in the Telecommunications Industry
This installment of the CMO Council's "What's Critical in the Vertical" series, in partnership with Ricoh, provides key insights into the factors driving loyalty and defection in the telecommunications industry based on data gathered from 1,660-plus global consumers and 147 senior marketers.
Only 34 percent of 1,660 mobile subscribers surveyed around the globe in the second quarter of 2012 are loyal to their carriers and have stayed with their current communications service provider for more than five years. And this loyalty is increasingly being called into question, as customers grow frustrated with more fees, intermittent quality of service, lack of carrier respect, and the frustration of trying to figure out all the options and features of increasingly complex plans.
According to the study, 41 percent of mobile phone subscribers say they will lodge a complaint about a poor experience, 36 percent will cancel their service, and 29 percent will tell everyone they know about the incident, and age-old issues around data, insights, and functional silos that block access to critical customer insights are challenging marketers looking to execute more relevant, targeted precision marketing campaigns.

The 32-page report is part of a series of ongoing reports chronicling the needs, wants, and desires of consumers and how vertical industry marketers' intentions and strategies plan to drive loyalty and profitability. Previous industries covered in this series include commercial banking (globally and in Australia), insurance, and utilities. To view these reports, visit www.precisionpromotion.com.