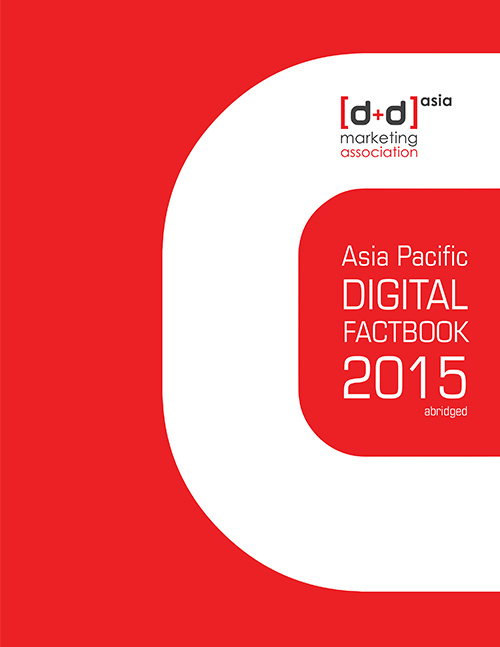 The new Asia Pacific Digital Factbook 2015, provides statistics and trends about mobile, web, social media, eCommerce, video, advertising, search, apps and just about every aspect of this region's online marketing ecosystem.
Over the past eight years, the Digital Factbook's predecessor, the Asia Digital Marketing Association's (ADMA) Asia Pacific Digital Marketing Yearbook, has been the go-to resource for everyone looking for scarce, valuable information about online habits in Asia Pacific. Business executives use it to spot emerging online trends, marketers use it to shape their strategies and understanding of their target customers' behaviour, and advertisers and media buyers look for actionable insights.

Compiled by the Digital + Direct Marketing Association Asia [D+D], the abridged version is available for download on this page. The full version of the Digital Factbook is available to members. Find details at www.ddma.asia/resources/research.