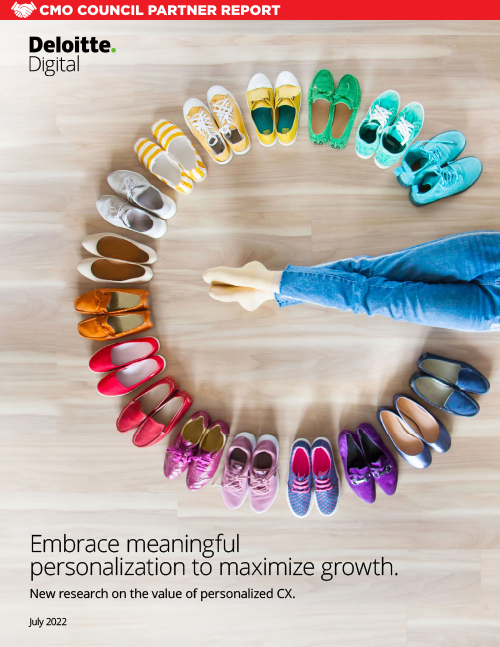 Insights on the value of personalized CX
Consumers want to be heard, understood and respected. They don't care about your customer experience — they want meaningful, personalized, human experiences. In this new report, from our partners at Deloitte Digital, Embrace meaningful personalization to maximize growth, you will learn how savvy CMOs and CXOs are building durable business advantages and increased customer loyalty through experience personalization.
This research reveals the ways that next-generation experience personalization is driving transformative growth for businesses- and uncovers the gaps you need to close in order to take advantage of the opportunity.
Want loyalty? Make it personal
Most brands overestimate their personalization performance
Personalization leaders are separating from the pack
Bottom Line: Personalization pays if you get it right