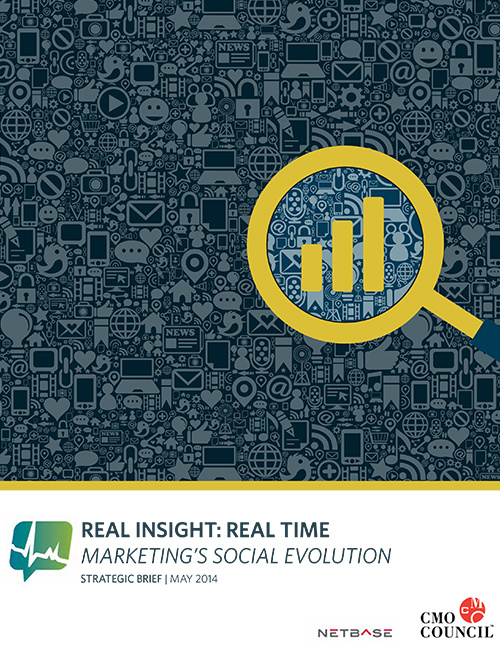 Marketing's Social Evolution
Two CMO Council Dinner Dialogue events were held in early 2014 in New York and Los Angeles to discuss the intersection of social, content and business performance. With marketers from brands like Sirius XM, Harper Collins, Johnson & Johnson, Macy's, NBA, Live Nation, Paramount, Honda and many more in attendance, it was clear that the organizations were all at different stages in their social journey; some were just establishing more intentional and active listening and engagement strategies to complement their existing promotional and content-driven social engagements while others were pressing further ahead, advancing their social service and selling strategies and effectively opening new routes to revenue through the social channel.
Through the course of conversations on both coasts, key themes and mandates emerged as marketers began to hone in on the new social mandates that marketers are facing as we move into the next evolution of social's impact on the business. This strategic brief provides a summary of the themes and best practices discussed.