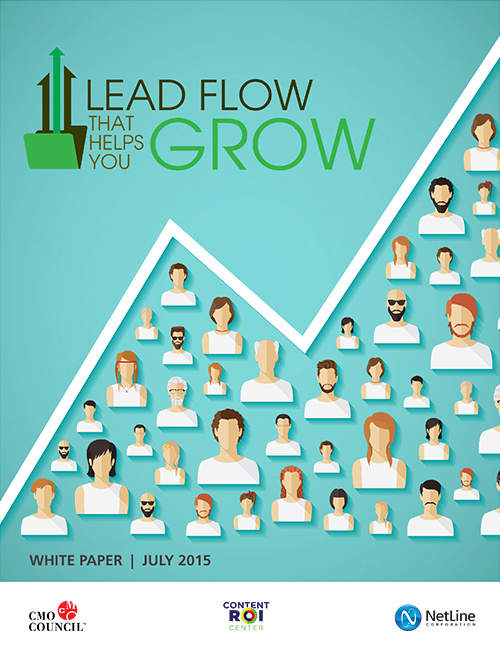 Call it a lead, opportunity or prospect. No matter what the term, sales organizations can never get enough new business contacts from their marketing groups. The question is how wisely they are used and whether that new point of customer access is qualified, primed and ready to write orders.This detailed study from the CMO Council and the Content ROI Center finds that most companies are struggling...
*included with premium membership or library subscription
Details Download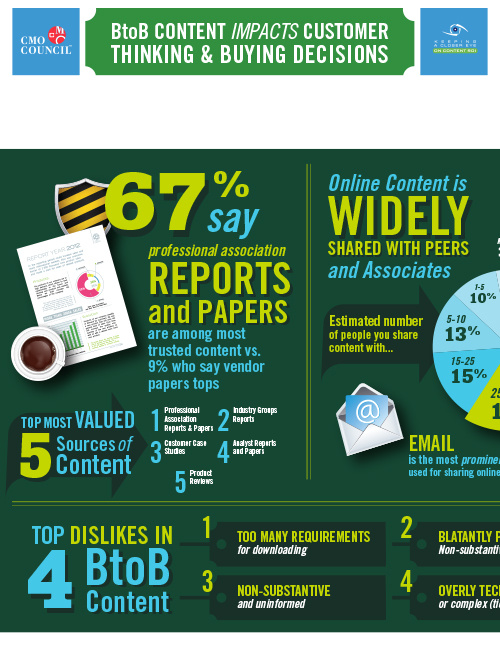 According to a report released by the CMO Council, 87 percent of B2B buyers say online content has a major or moderate impact on vendor selection. Of those surveyed, 28 percent share valued content with more than 100 colleagues, with email being the most used method for sharing online content. The study also showed B2B buyers value the following sources of online content when researching products...
*included with premium membership or library subscription
Details Download