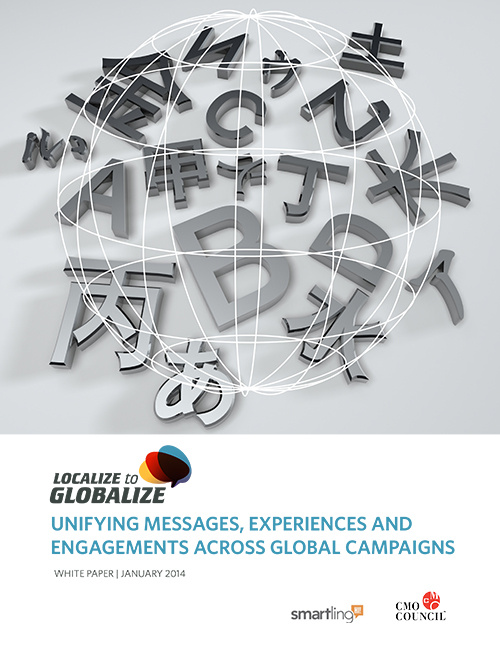 In this age of the customer-defined experience, language and how we present content to our customers can mean the difference between rejection and transaction. While much focus has been placed on the channels through which content can be delivered, less attention has been paid to the complex challenges associated with adapting, packaging and translating content for different audiences, cultures an...
*included with premium membership or library subscription
Details Download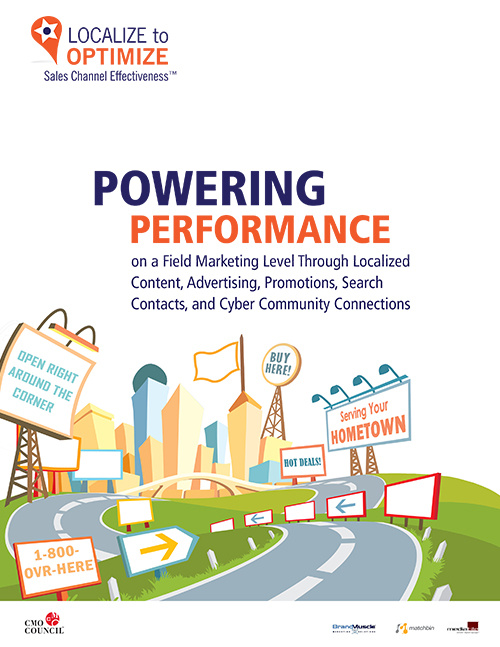 Localized marketing has become a critical area of strategic focus and competitive advantage for brands. Yet, just 12 percent of marketers believe they have highly evolved campaigns and analytics on a local level in contrast to nearly 50 percent who see themselves as underperforming or needing new strategic thinking and capability development in local marketing. In this study &n...
*included with premium membership or library subscription
Details Free Executive Summary Download