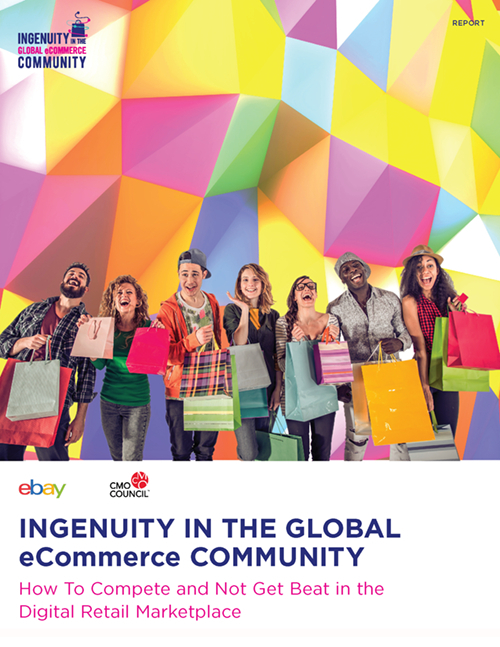 Large, global eCommerce communities are disrupting the retail marketplace by bringing together vast numbers of buyers and sellers in frictionless transactional environments. Inspired by their success, brand marketers are rethinking go-to-market strategies to better integrate digital advertising with personalized shopper engagement and more effective conversion programs. This report highlights per...
*included with premium membership or library subscription
Details Free Executive Summary Download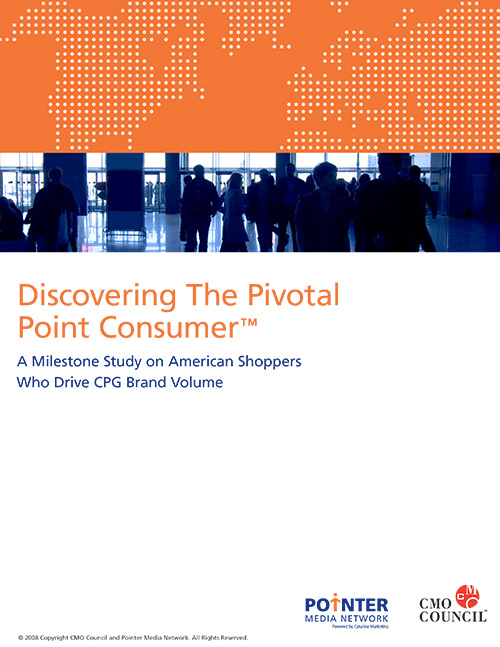 A study of American consumer shopping behavior designed to provide fresh and actionable insight, backed by detailed data, to help Consumer Packaged Goods marketers and retailers better understand and address the global challenge of fragmentation and the need for precision marketing. Conducted by Catalina Marketing's Pointer Media Network, in conjunction with the CMO Council, the study unmasks the ...
*included with premium membership or library subscription
Details Download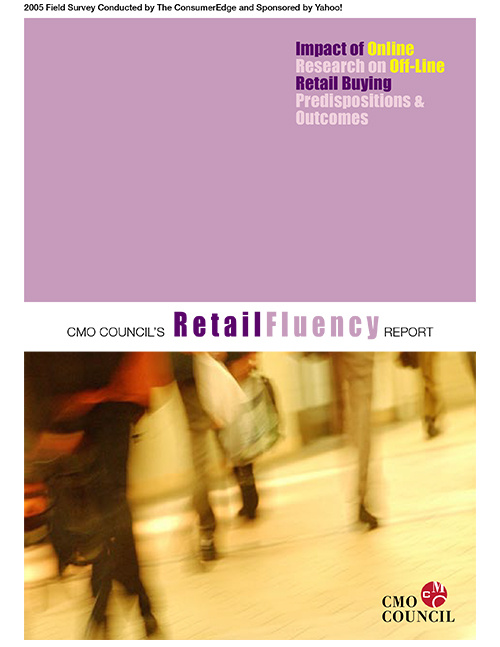 The CMO Council, in partnership with The ConsumerEdge Research Group, surveyed retail shoppers at three consumer electronics stores in four U.S. markets to study the impact of the Internet on in-store purchasing behavior. While the findings represent a single snapshot of consumer behavior, they paint a clear and dramatic picture of the shifting landscape of media influence. The Internet is climbin...
*included with premium membership or library subscription
Details Download