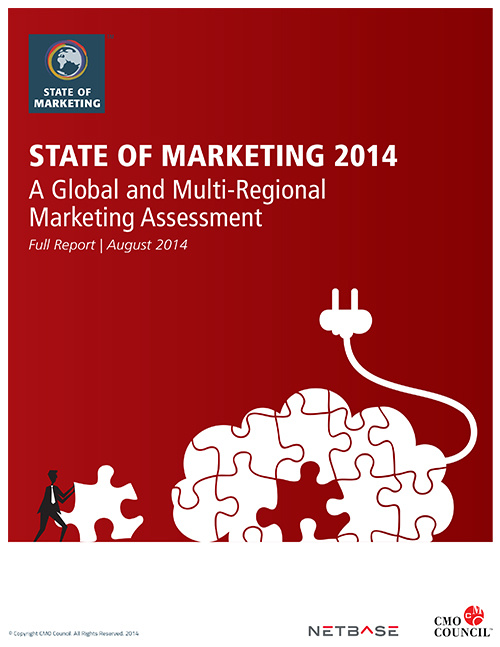 The "State of Marketing"—the most valued annual study by the CMO Council—provides an in-depth view of global marketing vitality and direction and serves as a valuable resource tool to help calibrate, prioritize and make a business case for marketing investments. The benchmark report is based on a 50-point assessment taken by more than 525 senior-level marketers from around the globe. T...
*included with premium membership or library subscription
Details Free Executive Summary Download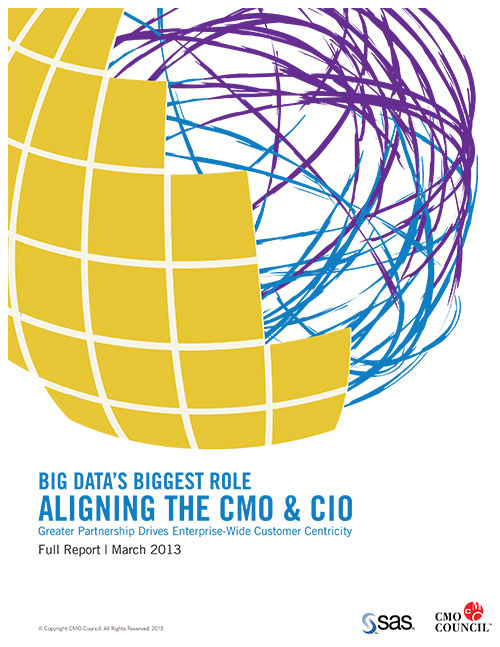 The CMO Council, along with partner SAS, set out to better understand the key challenges, opportunities and requirements that both CMOs and CIOs were facing in their journey to develop a more customer-centric enterprise. Through the research, what has emerged is a picture of alignment around platform and technology, as well as the opportunity for even deeper connections around data and custom...
*included with premium membership or library subscription
Details Free Executive Summary Download