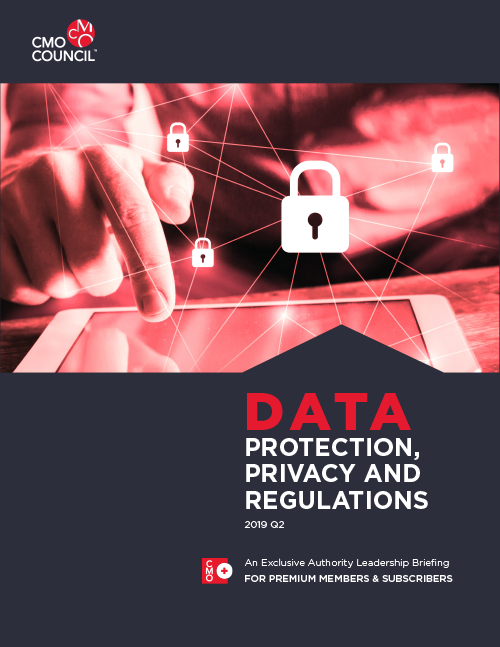 This is the first of what will be quarterly briefings from the CMO Council team, available exclusively for our premium members and library subscribers. As May marked the one-year anniversary of GDPR, this first exclusive cut investigates the impacts and ramifications of this regulatory event. Diving into such areas as the cost of compliance – or non-compliance, for those companies that felt...
*included with premium membership or library subscription
Details Download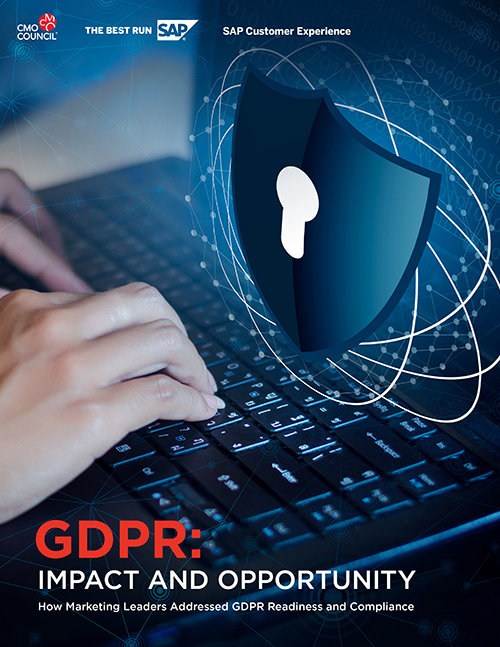 GDPR, the European Union's new General Data Protection Regulation, has forced marketers to rethink their operations to ensure they are compliant. Yet new research highlights that far too many marketers are unaware that GDPR even applies to them, and have taken no steps to modify their policies. This report highlights why all marketers, dealing directly with the European Union and even those...
*included with premium membership or library subscription
Details Download