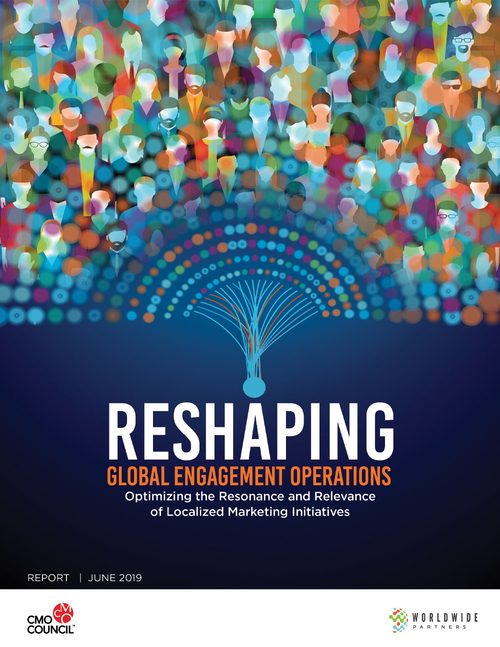 Today's digitally-connected consumer seeks more localized, personalized experiences that are relevant to their own cultural context and situation. Yet 73 percent of global marketers feel only partially prepared to deliver on those expectations. This report, produced in partnership with Worldwide Partners, reveals that marketing operational structures may actually be keeping the customer and...
*included with premium membership or library subscription
Details Free Executive Summary Download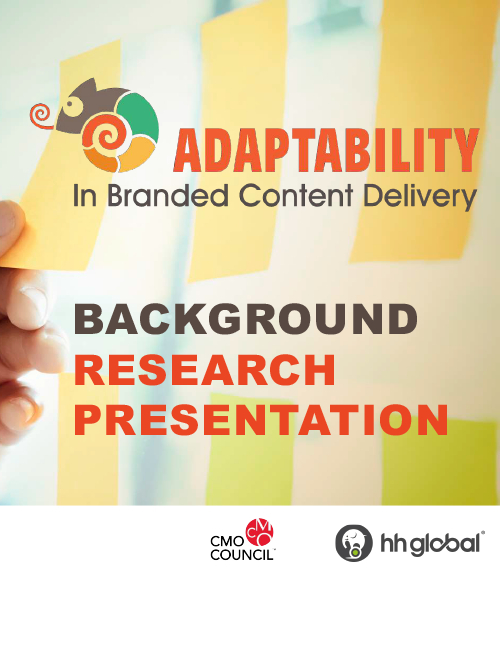 This presentation explores background research conducted by the CMO Council and other third party experts to explore the state of adaptability in the world's largest global brands. The presentation explores the localization mandate, benefits of adapting and localizing content, the need for platforms, and overcoming localization hurdles. ...
*included with premium membership or library subscription
Details Download