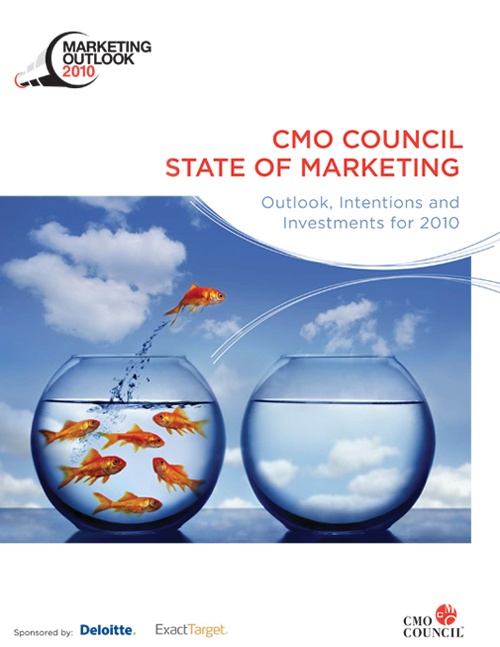 The CMO Council State of Marketing Report, featuring the 2010 Marketing Outlook Audit, is the largest annual independent assessment of senior marketing executives today. This annual global benchmarking initiative undertaken by the Chief Marketing Officer (CMO) Council, gains insights into how senior marketing decision makers are managing marketing mix modeling, budget allocations and media mix spe...
*included with premium membership or library subscription
Details Free Executive Summary Download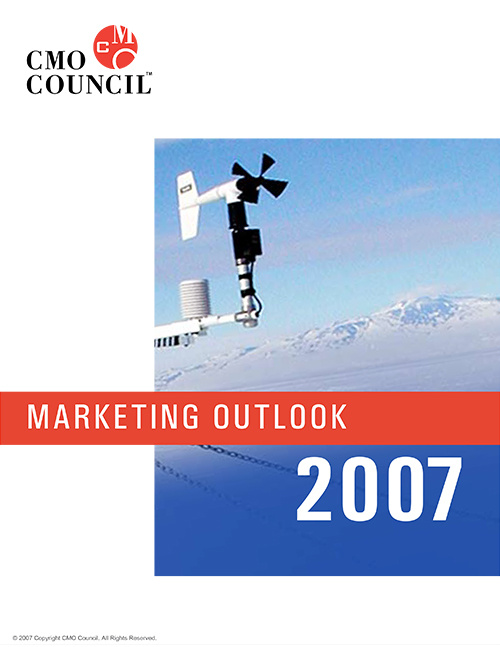 This groundbreaking study uncovers the further changes executives plan to make in 2007 to upgrade organizational effectiveness, strengthen customer engagement and achieve even greater measurability. Most marketers say they will have larger budgets in 2007 to accomplish these goals. The 2007 Marketing Outlook study is the first in this annual benchmark study undertaken by the CMO Council....
*included with premium membership or library subscription
Details Download